Welcome to Home Wiki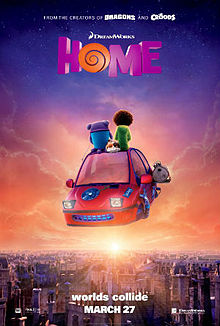 Home is a Dreamworks animated movie released in 2015.
The movie centers around Oh, a misfit from another planet full of heart, who is on the run and lands on Earth. He forms a friendship a girl named Tip, which seems unlikely at first. Together they embark on an incredible journey and discover the true meaning of the word HOME and friendship.
The movie sparked an animated Netflix series titled "Home: Adventures with Tip & Oh" following the adventures of Tip and Oh. The series lasted for 4 seasons between 2016-2018.
Follow the adventures on this wiki!
Explore